For decades I admired the wisdom of the late Louise Hay and looked up to her as an icon of emotional healing and spiritual growth.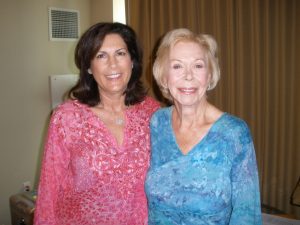 I loved her fierce courageousness, her willingness to do and say the right thing with the causes that called to her, and her joie de vivre always inspired me.
More than 30 years ago I sat with her to do her groundbreaking mirror work and it was a life changing day.
Louise held a mirror in front of my face and told me to look into my own eyes and make a series of positive statements to myself including "I love you."
It was hard because I really felt like I was lying to myself. Somehow, I got through the process and then, with a daily practice of mirror work, I came to know that not only did I really love myself, but that I was also loveable!