We've all been there. We've got a big dream, a desire, or a goal.
We feel pretty sure it's meant to be.


We do all the right things: we take our inspired action steps, we pray, meditate, dance naked under the full moon.
We re excited. We anticipate. We tell ourselves to be patient.


We read a book or two or three. Take a workshop. Make the effort.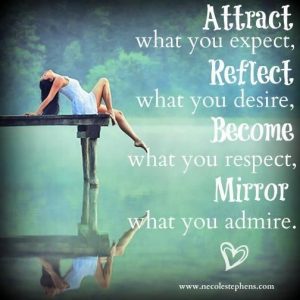 And nothing happens. Not one thing. Ugh!


When this happens to me, the first thing I do is immediately create something fun and pleasurable for myself. I give myself a big dose of love and yumminess.
Self Love is the hot topic in the personal growth movement these days and when it comes to finding soulmate love, there are a lot of myths that until you love yourself first, you won't be able to get anyone else to love you. Can this really be true?


My experience has been that most women and some men (at least in the Northern hemisphere) live with a negative, critical voice in their heads that is often filled with ugly, shaming thoughts, self-doubt, and brings with it feelings of never being "good enough."


And, I began to wonder, do you really have to eliminate that persistent voice in order to find true love? Do we really need to be 100% in love with ourselves to experience Big Love?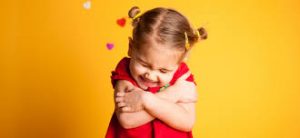 I don't think so.


What is required is to learn how to "talk back" to that voice and create strategies to love yourself more and better. This includes a big dose of self-awareness so that when the "voice surfaces" you kick its butt!


Successfully manifesting your desires is a combination of several factors.
First, you need clarity on what exactly you are asking for.
Second, you need to take time each day to move out of your head and into your heart to feel what it will feel like to have that desire right now, in this moment. I call this a feelingization.
And finally, you need to implement the "secret sauce."
Research shows that making goals is useful. People who set goals are 10 times more likely to attain their goals than people who don't!
Did you glide through 2018 with a big smile on your face?


Was 2018 a year of grace and ease under pressure?


If not, here are some amazing tips for a kinder, gentler 2019.


My friend Julie Potiker, author of  "Life Falls Apart, but You Don't Have To: Mindful Methods for Staying Calm In the Midst of Chaos," offers super useful tips to make sure 2019 is a year of serenity and mindfulness.
In this day and age of digital dating and limitless options to meet people, it can feel impossible to stand out from the crowd.


YOU are a unique, amazing individual and when you own this fact and learn how to radiate your best qualities, you are sure to separate yourself from the rest.


Many women don't realize that it's not the surface-level things that make a man incredibly attracted to you, but rather the beliefs you possess about life, your attitude about yourself, and the fun, authentic self-confidence that comes from a place of true self-love.


There are three beliefs in particular that men find irresistible and are sure to not only set you apart from other women but will aid you in attracting a genuine, connected relationship.
I just got my December issue of O magazine featuring Oprah's favorite things….that got me thinking about MY favorite things…the things I use nearly every day.

While many of Oprah's are quite pricey, mine are mostly in the $20-$30 range and they are what I consider "small luxuries."

These items bring me joy, beauty, comfort, and ease.
Get some for yourself (and they make great stocking stuffers!)


Sol De Janeiro Brazilian Bum Bum Cream
I LOVE this delicious smelling and creamy moisturizer that always puts a smile on my face. And, it's a good solution to dry, winter skin!


We all know the importance of clearing clutter from our home, office, closets, garage, etc. to create more ease, flow, and success in our lives… but what you probably don't know is that it's critical to clear another kind of clutter: People.



We need to clear out the emotionally draining, toxic, judgmental, crazy-making, and/or even boring, uninspiring people from our lives.
Who's In Your Room
is a new book from my dear friends, both powerhouse personal growth leaders, Stewart Emery and Ivan Misner.
Several years ago on a trip to Bali, we were privileged to meet a very old, wizened Shaman who taught us a beautiful morning love process to bless, heal, and nourish my body, mind, and soul.  


This transformative process is a fantastic way to begin each day and I highly recommend it for everyone who desires to have more love in their life!


Here's how to do it:
When you wake up, before getting out of bed, before checking your phone, or anything else…  lie in bed, with your eyes closed. and put a smile on your face.
More than 30 years ago, a new friend invited me to her apartment for a visit.  As we sat in her cozy living room, she served me tea in a delicate china cup that was placed on a beautiful mahogany tray that held a tiny silver teaspoon, a small plate of petit fours, a shiny silver vase holding one perfectly shaped pink rose, and a white lace trimmed cloth napkin. I felt like I was having high tea with royalty!


I told her she shouldn't have gone to all the trouble as I would have been just as happy with a mug of tea and a paper napkin. She smiled sweetly and said to me, "Darling, this is how I serve myself tea every day." This elegant woman then explained to me that life is short and that we must insist on having as much beauty as possible in our lives, in every way possible.  
I just returned from a wonderful weekend teaching the Soulmate Secret Workshop at the beautiful Omega Institute.  It was so "Fall" like!  Crisp, chilly, weather with turning leaves in a variety of fiery colors, and a beautiful group of souls ready to manifest love.


One of the questions I was asked was "how did you become a master manifestor?"   It is an important and powerful question and applies to ALL forms of manifesting.  Here is what I know for sure:


Successful manifesting requires something akin to driving with your foot on the gas and the brake at the same time. On the one hand, we need to be clear about our intentions, and be able to feel in very cell of our body that what we have asked for IS already ours, and be willing to take action towards our goals. Simultaneously, we must stay detached from the outcome and live in a state of surrender. 


Now you might be thinking, "Whoa, that doesn't make any sense!"


But it does.

You've probably heard the saying "what you put your attention on grows" and this is especially true when it comes to love.  If you desire MORE love in your life, you can it today!


In recent years, science has discovered that our brains are filled with something now known as mirror neurons.  These are a type of brain cell that responds equally when we perform an action and when we witness someone else perform the same action. 


For instance, let's say you are watching a couple holding hands, snuggling or kissing – whether it's in person, or on a TV or movie screen, your mirror neurons fire off the same synapses as they would if you yourself were doing the snuggling or kissing!


According to my late sister Debbie's favorite holy man, Rabbi Ezagui of Chabad La Jolla, marriage is the highest calling of mankind. He says:


"True love is loving the person for what they love, who they are, for what they stand for. If you go into a marriage loving what you love, not what they love, that is not love. Real love is not finding someone to hold your hand and find common ground with; the institution of marriage is to push you out of your comfort zone, to lift you up above what you need, so that you can provide what you're needed for," says Rabbi Ezagui.


Sh*$ happens.


It comes in many forms: illness, money issues, breakups, loved ones pass on (even worse, sometimes it all happens at once)!


Since we can't control the ups and downs of life, we can discover empowering ways how to respond and react.


I've always loved that old saying, "When life gives you lemons, make lemonade!"


When I am confronted and challenged with these darker times, I like to make "pink lemonade" – it's about finding the blessings in the problem and also adding a huge dose of love to it.



The other day we were at the home of Maria Menunous where I was taping her Sirius radio show (it will air next month and then be available on her podcast).


We were standing in her garden while two beautiful yellow and black butterflies flew in tandem, circling us for several minutes in a beautiful dance.


I really felt as if those butterflies were friends from the other side saying hello, reminding me they were nearby…. I believe they send us signs and find ways to remind us that they truly are always with us….
My wise and brilliant friend, John Assaraf, recently wrote:


"The older I get (and hopefully wiser), I realize that some people are just happiest (or most comfortable) when they are miserable."


I know it's an oxymoron but it's true. As I travel the world sharing the lessons and specific strategies for achieving success, I come across so many people who prefer to be right vs. change and have what they say they want.


The drug of choice today is "Hopium" where people hope for things to get better and do nothing to help themselves and the inflammation disease that many suffer from is "Excuse-itis," an inflammation of the excuse gland.

This morning Brian and I were talking about NBA superstar, LeBron James, and what it took for him to achieve greatness…all the dedicated hours of practice, energy, focus, and most importantly, desire.


I realized that many of the same things apply to manifesting your hearts desire without as much sweat!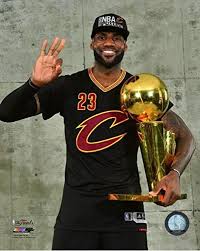 Are you ready to get into the GAME and finally win?


Let's begin with DESIRE.


Someone asked me today what my "secret" to manifesting is, and quite simply the answer is "I remember that at the quantum level what I've asked for IS already mine."


In the "field" we are ALREADY connected to that which we desire.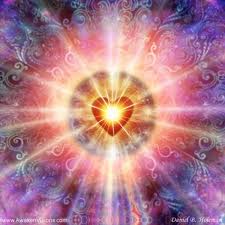 When you spend your time in a state of deep gratitude, for whatever it is that you seek, you are affirming and living as if in such a way that it manifests more quickly into the 3-D world.


Prolific artist/musician Sharron Katz has an inspiring soulmate manifestation story that I just had to share with you.


Now, at age 61, she is happily with her beloved, Mike, 66, and together they are sharing a juicy, creative, open, honest, musical and artistic life together.


But it almost didn't happen.
After a 15-year marriage and a super bad divorce, Sharron had big doubts if she would ever find real love.


Thank God she trusted her intuition, and she was willing to do the deep work on herself and of course, followed The Soulmate Secret manifestation steps.
Commerical airline pilot Lisa could easily be called an adventurous woman. In addition to flying jumbo jets, she has gone on many solo journeys from mountain trekking in Peru to dog sledding in Iceland.
A student of my seven-week online course (see more info www.soulmatepassion.com), Lisa was dedicated and did her feelingizations on a regular basis, wrote and released her wish list, sent me her "letter from the future," and completed the other exercises and rituals.
I recently had a conversation with a highly successful man who blew my mind.


We totally bonded over the fact that we are both happy users of the Heartmath technology, and as we talked he confessed something to me.


This tall, dark, and handsome retired NFL player and successful business owner with a beautiful wife and 5 children (living in the most expensive zip code in the country, had tears in his eyes when he showed me his Superbowl ring. He said it was the first time he had worn it in years because most of the time he doesn't feel worthy enough.


What? This gorgeous hunk, who appears to have it all, has worthiness issues?


He had just completed some deep transformational work and was excited to be moving forward in his life now that he was finally dealing with his core wound issues.