This morning Brian and I were talking about NBA superstar, LeBron James, and what it took for him to achieve greatness…all the dedicated hours of practice, energy, focus, and most importantly, desire.


I realized that many of the same things apply to manifesting your hearts desire without as much sweat!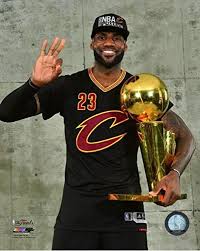 Are you ready to get into the GAME and finally win?


Let's begin with DESIRE.


Someone asked me today what my "secret" to manifesting is, and quite simply the answer is "I remember that at the quantum level what I've asked for IS already mine."


In the "field" we are ALREADY connected to that which we desire.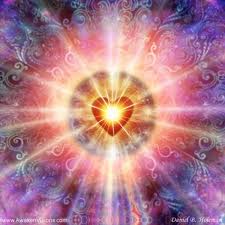 When you spend your time in a state of deep gratitude, for whatever it is that you seek, you are affirming and living as if in such a way that it manifests more quickly into the 3-D world.


Prolific artist/musician Sharron Katz has an inspiring soulmate manifestation story that I just had to share with you.


Now, at age 61, she is happily with her beloved, Mike, 66, and together they are sharing a juicy, creative, open, honest, musical and artistic life together.


But it almost didn't happen.
After a 15-year marriage and a super bad divorce, Sharron had big doubts if she would ever find real love.


Thank God she trusted her intuition, and she was willing to do the deep work on herself and of course, followed The Soulmate Secret manifestation steps.
Commerical airline pilot Lisa could easily be called an adventurous woman. In addition to flying jumbo jets, she has gone on many solo journeys from mountain trekking in Peru to dog sledding in Iceland.


A student of my seven-week online course (see more info www.soulmatepassion.com), Lisa was dedicated and did her feelingizations on a regular basis, wrote and released her wish list, sent me her "letter from the future," and completed the other exercises and rituals.


I recently had a conversation with a highly successful man who blew my mind.


We totally bonded over the fact that we are both happy users of the Heartmath technology, and as we talked he confessed something to me.


This tall, dark, and handsome retired NFL player and successful business owner with a beautiful wife and 5 children (living in the most expensive zip code in the country, had tears in his eyes when he showed me his Superbowl ring. He said it was the first time he had worn it in years because most of the time he doesn't feel worthy enough.


What? This gorgeous hunk, who appears to have it all, has worthiness issues?


He had just completed some deep transformational work and was excited to be moving forward in his life now that he was finally dealing with his core wound issues.
Late last summer, Gabriel Jebb had a long conversation with his sister that ended with her telling him that he would be a great father and maybe it was time for him to look into adoption or finding a surrogate. Instead, he dove into online dating where he quickly encountered health coach Kerry Tepedino and was blown away to discover that she came with a bonus of an awesome son, Grayson.


After their first dinner, they immediately knew that they wanted to see each other again, but it wasn't until the second date, at a U2 concert, that the sparks really started to fly. That's when Kerry knew that there could be something really special between them because Gabriel was wildly fun, extremely energetic, not to mention pretty darn handsome.


When my sister Debbie was in the last days of her life, she whispered to me, "take more vacations." I knew exactly what she meant. She had worked hard, too hard, most of her life and she had worn herself out.


Now, in these final moments, she was offering me some wisdom….


For the last several years I have followed her advice and have scheduled at least one vacation a year designed to restore and rejuvenate my body, mind, and spirit.


We recently returned from 10 days in Greece and Italy and I've never felt better.
Someone once said, "Men marry women with the hope they will never change. Women marry men with the hope they will change. Invariably, they're both disappointed."
If you're marrying in the belief that it will make your life significantly better, then things probably aren't great to begin with. Only you can make yourself happy and when you are happy, and you are with your soulmate/life partner, that is the icing on the cake.
That said, there are always ways to improve your relationship, reignite the fun and passion, and rekindle your commitment, especially when you understand the "real purpose of marriage."
By the time you read this, Brian and I will be in Santorini celebrating our 20th wedding anniversary. It's where we went on our honeymoon and decided it was time for another visit to this gorgeous paradise. I promise to share some photos when we return.
Seems like the stars and planets have clustered to bring pain to people's love lives this past week. I've gotten many calls and emails from heartbroken people who are baffled and confused by unexpected "love turmoil."
I don't know what the celestial answer is, but I do know what to do and what not to do when the "Sh#t" hits the fan:
1) Don't immediately react. Keep breathing.
2) Don't automatically assume the relationship is over.Keep breathing.
3) Don't assume you did anything "wrong" (unless you did, in which case google the best way to make a proper apology and do it). Simply saying I'm sorry is generally not sufficient.
4) Ask for a time when you can sit down and talk (ideally in person) and then be sure to REALLY listen:
T
he wedding of Prince Harry and Meghan this past Saturday was a beautiful, moving and inspiring affair. We got up in the middle of the night to watch it, and I am so happy we did. To know that we were "in the field of love" with a billion (or more) other human beings watching this, was so heartwarming and healing.


Given the crazy times we are living in, I found watching this to be comforting, soothing, and a great reminder that love does and will prevail.


People can be annoying.


It's just a basic fact of life.


And when we are annoyed, it creates upset and stress in our body, mind and spirit.


Not to mention the trouble we can cause if we get annoyed and then immediately lash out and create even more drama.


It's taken me years to train myself to allow myself the time to just "be" with the upset, to not react, or overreact to the situation.


As I am "just being," I give myself the space to try to figure out what I am annoyed about, and then decide whether or not there is something to do about it.


Sometimes a conversation is in order to talk things through, but most of the time, once I ask myself the following question, I can soften and release my emotions.
I've been thinking about honesty and lying lately… a lot!


It began several weeks ago while I was listening to Dr. Laura on the radio.


A male caller was sharing that he had recently had a one night stand while on a business trip and he was feeling a huge amount of regret and remorse and was asking Dr. Laura if he should confess to his wife of 10 years with whom he had 3 young children.


He said he loved his wife and his kids and he would never cheat again.


Dr. Laura's advice took me by surprise.
Several years ago, I read this really cool article in the Huffington Post by Cate Matthews (copied below) that PROVES we can decide if we are lucky or not. Take a look:


Are you lucky or unlucky?


The question may seem innocent, but your answer to it could have incredible effects on the quality of your life: thinking positively and believing yourself to be lucky can have a significant effect on whether you actually are.


In a street experiment conducted by National Geographic, passersby were asked to identify themselves as either lucky or unlucky. Then they were handed a newspaper and told a prize of $20 awaited them if they could count the number of photos in the paper in 10 seconds.
We just went to see Amy Schumer's new comedy, I Feel Pretty, which is touching and funny, and I highly recommend it.


The premise of the film is that an ordinary, pudgy woman, Renee, of just average looks, wishes to be breathtakingly beautiful.


Renee falls off her bike at Soul Cycle, hits her head, and when she awakens, she looks in the mirror and sees the beauty she always hoped to become.


The last few days I have been on fire with Spring cleaning. Suddenly, I am filled with energy and motivation to clear out clutter, clean up old messes, wipe down the baseboards, throw out and give away things that aren't needed… and it feels great.


As part of your Spring Cleaning to enhance your love life, my friend and Feng Shui expert Shawne Mitchell suggests enlivening the Marriage and Relationship section of your home.


To figure out where this is, stand in your front door (facing into your home) and locate the far right corner of the house (or of your bedroom) and this is it!


Not only does this section represent all love relationships, on a spiritual level it also represents your relationship to yourself.
To enliven this space, add artwork that depicts love and romance, or add pairs of things such as two lovebirds, or swans or any animals that mate, like dolphins.


Include fresh flowers, candles, and crystals (you can hang them from the ceiling on red or pink ribbons.)
Lately, I've been spending a lot of time thinking about advanced manifesting techniques and in the process remembered that some of the EASIEST manifesting comes from daydreaming….

When you are daydreaming, you are letting your imagination run wild, fantasizing about something that feels good, but without any strong attachment or need to "make it happen." There is no "want" involved, just the sweetness of playing with your imagination.

Let me give you an example: For many years I have often had the thought, "Someday, I'd really like to visit Thailand." I have never actively sought to make this happen, but when the thought arises, I close my eyes and imagine that I am visiting Thailand and having a fabulous time there. A few days ago my speaking agent called to tell me that I will soon be offered a speaking engagement in Thailand and I am now waiting to finalize the details.

How crazy is that? By indulging in daydreaming, I manifested something wonderful.
I love weddings!!! And, I especially love weddings that we get to officiate.


Being surrounded by a loving bride and groom (and all of their friends and family) in a beautiful setting filled with magic, music, flowers, fun and fabulous food is the perfect recipe for joy.


This past weekend, Brian and I had the honor of officiating the wedding of our friends Ann and Dennis (both in their 60's).


We met Ann a little more than two years ago when she joined us in Bali for our Manifest Your Greatest Unmet Dream transformational journey to focus on her desire to meet her soulmate.
As many of you know, I am a big Elizabeth Gilbert fan. I recently fell in love with her even more when I read her very inspiring and heartwarming Facebook post about her view on what our "purpose" in life really is.


If you love and want MORE Liz, follow her on Facebook at:https://www.facebook.com/GilbertLiz/

Although she passed away five years ago, my sister, the beloved spiritual teacher Debbie Ford, has left a powerful legacy with her new book, YOUR HOLINESS.


Through world-renowned medium, James Van Praagh, I received a clear message that she wanted to share with the world a life-changing prayer book. I had no idea that she had written such a book, but once James shared the messages, a quick search unearthed this beautiful, enlightening, and inspiring work.


What you may not know about Debbie and WHY she wrote this book:

Decades ago, Debbie was a drug addict.


At a certain point she knew that if she didn't get help, she was going to die.


On the tenth day of her 4th rehab center, she was getting ready to run away in search of drugs. Instead, she went into a bathroom, with a very dirty floor, she got on her hands and knees and prayed, and God responded and gave her the strength to get sober.