I've talked a lot about what it means and how it feels to be a dreamer. Sure, there is some negative connotation with constantly having new ideas about what you want. But as I've said before, no dream is idle. You are one of the lucky ones. You have both the energy, the openness and the creativity to allow dreams to manifest within you. That's why I want to discuss the money behind the idea.

As much as money affords opportunity, I believe that you can turn the money you have right now and get started creating your own opportunity. Dreaming and pursuing those dreams shouldn't be reserved just for the wealthy. You're not rich? That's okay. I wasn't either when I decided to open my own financial business. You just need to be practical and smart with where you invest your time and how you save, spend and invest your money.

Find the root of your dream
Here's a question I've been getting a lot lately… 
Julie, how can I dream about the next steps of my life when I feel so stuck where I am?
Honestly, it all boils down to self love. You have to see your worth, and then you have to start dreaming where you can.
Focus on the Beginning
I know for a fact that we as humans do not have to call in a crisis to actually create our shift and manifest our dreams. We just have to start, even if it means starting small. Maybe the dreams are teeny tiny at first, usually because that's all we can do at the moment, but once you really start manifesting your dreams, you start to open things up and those dreams only get bigger and bigger.
As a former attorney turned writer and unconventional career coach, I listen to creative minds, visionaries, and entrepreneurs every day in my coaching practice. I am moved by the grand spirit that moves them. They climb walls with passion, ambition, and frustration. They secretly dream big, because they are big. "I don't even know if I'll ever have what I want," they say. But I do. I know we are relentlessly drawn to where we belong.


We don't choose our wildest dreams. They choose us.


When we're not using our deepest gifts, we can feel like trout thrashing about on a dock desperate to find water. It's that necessary to live our calling. We've said "yes" to some sacred arrangement in the ethers, and here on earth—until we live our most meaningful dreams--we ache with the pangs of blessings unfulfilled. We can golf if we want to, but it will never fill that hole. We can shop, but we can't buy our freedom.


We've all been there. We've got a big dream, a desire, or a goal.
We feel pretty sure it's meant to be.


We do all the right things: we take our inspired action steps, we pray, meditate, dance naked under the full moon.
We re excited. We anticipate. We tell ourselves to be patient.


We read a book or two or three. Take a workshop. Make the effort.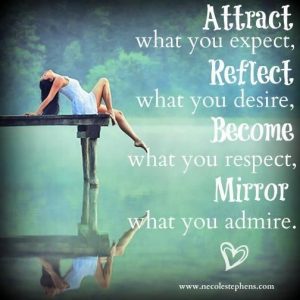 And nothing happens. Not one thing. Ugh!


When this happens to me, the first thing I do is immediately create something fun and pleasurable for myself. I give myself a big dose of love and yumminess.
Learning how to believe in yourself will open up endless possibilities in your life. At times you may find this difficult to do. The truth is that we've been conditioned throughout our lives to doubt ourselves. We must retrain ourselves to get rid of our fears and self-doubt in order to build self-esteem and self-confidence.


Everything you have in your life is a result of your belief in yourself and the belief that it's possible. Here are the four most important steps to learning how to believe in yourself. Practice them and you'll be amazed at the results:


Believe it's possible.

 

Believe that you can do it regardless of what anyone says or where you are in life.
Visualize it.

 

Think about exactly what your life would look like if you had already achieved your dream.
Act as if.

 

Always act in a way that is consistent with where you want to go.
Take action towards your goals.

 

Do not let fear stop you, nothing happens in life until you take action.

Let's take a look at each of these steps...
Whether manifesting your next dream career, new home, your soulmate (or whatever), a key component involves taking inspired action. Sometimes that means just trying something new and small, other times it means taking a GIANT LEAP OF FAITH and going for it.



More than 30 years ago, when I was living in South Florida, I had one of the worst days of my life.  I was blindsided when I went to work and got fired.  I never saw it coming.  My ego was deeply bruised and I was in a state of shock. As I began to think about "what's next," I realized that a part of me yearned to live in Los Angeles.  A city I had only briefly visited once. Within a few weeks, with less than $1,000, two suitcases, and very few contacts, I moved to L.A.


Was it scary?  You bet!

And, it turned out to be the best thing I ever did.  My entire life is what it is today because I was brave enough to follow my inner yearning.
Life at the beginning of the New Year is such a funny thing, isn't it? It's like we're split in two. There is one side of us which is aware that we've set intentions and made resolutions and we feel driven to get things done in order to prove to the world we're going to change! We think to ourselves; life in this New Year is magical and filled with P*R*O*M*I*S*E ! Now is NOT the time to waste!

Then there's this other inconvenient self that wants to curl up and rest and dream and perhaps not move so fast too soon. That part of us can seem lazy, and not at all in alignment with our highest intentions!

Or, is there wisdom in this self? Maybe we need to listen to this need to regroup and dream?

The tension between these two selves, two perspectives, creates a kind of guilt for some of us.  We start thinking that we better get off our butts and prove that we mean business! The treadmill calleth! We have dutifully thrown away the leftover holiday sweets and have begun a new and healthy plan.

Regrouping and dreaming can seem like a waste of time at the beginning of a new year when we put pressure on ourselves to perform miracles right out of the gate. The truth, however, is that taking time is exactly what we should be doing. Whether you are in the dead of winter like we are in the Northern Hemisphere or midsummer Down Under both these seasons ask us to stand still and contemplate what we've set in motion and refine our intentions slowly and honestly.
You have a dream that used to mean everything to you, but now it's no longer aligned with who you are and where you're going.     
There are countless books on how to go after your dreams and bring them to reality, but there is far less material to help with letting a dream go. There may come a time where deep down you know it's time to let a dream you once cherished go. Despite your internal knowing, feelings of guilt may loom and you may feel like a failure for not 'hanging in there'. There's a high probability you'll have a hard time letting go. You'll have to learn how to move on.
In life there will be dreams that come to fruition and those that don't. Some dreams no longer resonate and therefore aren't designed to be realized.  All dreams occupy energetic space. You have to let go of dreams that no longer resonate to open space for bigger, better and more aligned dreams to come in. However, deciphering when to keep pursuing a dream and when to let go is not an easy task.