"Your relationship with yourself is the real foundation for your relationship with others."

The partner you attract in a relationship is a mirror manifestation of yourself. When you don't have a good relationship with yourself, you look to your partner to give you a sense of validation. This leads to feelings of insecurity and suffering. Listen to this episode to learn 7 simple, yet powerful keys to improve your relationship with yourself and overcome feelings of insecurity.


Some Questions I Ask:
How often do you really connect with who you are?
Have you ever felt insecure in your relationship?
Do you like the partners you are attracting into your sphere?
How do you deal with the fear of losing your identity in your relationship?
How often do you look in the mirror? Do you like what you see?
Have you noticed the voice in your head that criticizes you?
Want the insider tips on what the happiest people in the world do to live long, healthy, and HAPPY lives?


Dan Buettner, an explorer, National Geographic Fellow, award-winning journalist and New York Times bestselling author has written
The Blue Zones of Happiness


His book is based on happiness you can actually measure. The first kind of happiness is determined by asking people to rate their life satisfaction level on a scale of 1 to 10. The second kind of happiness is
purpose
, and it's measured by people rating how engaged they are with their lives, and if they're doing meaningful things every day. The third measurement is how much people
enjoy their lives
on a day -to-day or moment-to-moment basis. That's determined by asking people to remember their last 24 hours and report how many times they felt joy, laughed, or smiled.
Rather than trying to control others, which never works in the long run, learn how you can influence others.


"Example is not the main thing in influencing others. It is the only thing." – Albert Schweitzer
Inner Bonding teaches that we have no control over others' intent, choices, and how they feel about us. However, while we have no control, we can influence others. Our own loving or unloving behavior can have a huge influence on others.
Think back in your life to the people who most influenced you.
Who influenced you regarding your controlling and addictive behavior?
Who influenced you regarding your loving, personally powerful behavior?
The problem for many of us is that we have far too many role models of unloving behavior toward ourselves and others, and far too few role models of loving behavior. This is why it is so important to be able to turn to your guidance for what's loving to you and to others.
One of the great masters of the long walk through time is the Earth itself, as it turns ever so slowly on its axis, turning in place forever. This unconscious devotion to being sustains all life and keeps the mountains and oceans from spinning into space. This great and silent teacher holds the secret of being. For we are each born with an unconscious devotion to turn in place around the unseeable center. And in doing so, we sustain all life. When the Earth devotes itself to this majestic turn, ever inward, it creates and renews a force we call gravity. When we devote ourselves to this majestic turn around the unseeable center, we create and sustain a force we call love. And it is love like gravity that keeps the continents from breaking apart and spinning into space.
Do you make others your dependable source of love – your Higher Power?


Seth and Lisa consulted with me because they had been married only a year and were having problems. Seth was often angry at Lisa, and Lisa felt shut down to Seth.
"Seth," I asked him, "What are you wanting from Lisa that you are not getting?"
"I want her to be my dependable source of love. She is my wife and she should be my dependable source of love."
Seth was doing what many people do in relationships – he was making Lisa his Higher Power. Having no spiritual connection of his own, he kept trying to access love through Lisa. Lisa, feeling pulled on by Seth to fill the emptiness caused by his self-abandonment, had withdrawn.
We all need a dependable source of love, but to expect another to be that dependable source creates the codependency that leads to the relationship difficulties that Seth and Lisa were experiencing.
In the neighborhood?
The Practice:
Love your neighbor.
Why?
This practice might sound extreme or pushy, and I want to tell you what I mean by it.
Everyone has lots of neighbors, and they come in many shapes and sizes. Obviously the people living across the street are neighbors, but in some sense so are the people you live with. Friends, relatives, co-workers, all the people you know are neighbors. So are the people at the market or walking past on the street. Other living things are neighbors as well, such as cats and dogs, birds and bees, ants on the kitchen counter, and plants and trees.
There's also a neighborhood inside each of us. The human body contains about 100 trillion cells – and at least as many microorganisms that are neighbors, too. Plus consider your mind. My own mind is like a village with many characters at different stages of biological and psychological evolution, chatting or arguing with each other. All the parts of your mind – the pushy internal critic, the playful child, the longing for lasting happiness, the calm voice that talks you off the ledge – are neighbors of a sort.
In the largest sense, the neighbors of your neighbors are your neighbors, which means that every living thing is your neighbor – and mine. Wow. Walt Whitman got it right when he wrote: "I am large, I contain multitudes."
What should we do with our neighbors? Ignore or hate them? Or recognize and love them?
I once heard a story called Shopping for the Perfect Husband. The tale is set in the "Perfect Husband" super store, a five-story building where women go to find their perfect match.
On each of the five floors there are men with various qualities. The main rule was that once you reached any given floor, you had to select a man from that floor. If you didn't, you could go to the next floor, not knowing for sure what you would find. The trick was that you couldn't return to a lower floor unless you planned to leave the store husband-less.
Marianne and Joan, lifelong best friends, set off to find Mr. Soulmate. On the first floor there was a small sign that read:
"These guys love children and have good jobs."
Joan thought that was great, but she was also curious to see what was on the second floor.
Marianne followed her up the escalator where they found a somewhat larger sign that said:
"These guys are super handsome, love children and have great jobs."
The relationships we have with others – romantic or platonic – are one of the most sacred aspects of our being. In these close, intimate spaces, we are allowed to become a part of someone else's life, offering them love and affection, advice and caring, nurturing and a listening ear.
But there are times when these relationships dissolve – for myriad reasons – and the heartache that results can be one of the most painful things to endure. Heartache can turn us into people we'd rather not be. To avoid this, I offer you these 5 ways to heal your heart, and return to love.


What does it REALLY mean to make choices from healthy parts of your personality? It's not only when you observe that a fearful part of your personality is active (for example, one that is impatient), and you decide to act from a loving part of your personality instead (for example, one that is patient). This is the core dynamic of creating authentic power.
It also means proactively and consciously choosing to act from a loving part of your personality moment by moment – for example, a part that is grateful, or appreciative, or caring, or content, or in awe of the Universe as well as patient. When you do this, you will notice that you are naturally more giving, creative, and curious. You will feel your heart opening, and the joy of opening to others will fill your awareness.
After ten years of swimming, I stopped when Eleanor died. She was one of several dear ones who had left the Earth. There was too much to tend, and part of my heart had stopped, unsure how to continue. Everyone called it grief, but below the name, I felt that the fire in my center was beginning to smoke. I kept my appointments and did the endless tasks, but some part of me felt hollow.
Slowly, over many months, I began to feel the presence of those I lost in simple things: in the sudden sweep of tall grasses, as if Eleanor were whispering something I couldn't quite hear; in the light on a pigeon in Washington Square Park while someone played a saxophone, as if my father were smiling on a bench just out of view; and in the closed eyes of our new dog Zuzu while asleep, as if our dead, beloved dog Mira were slipping inside her to tell us she was near.
It's Father's Day on June 16th – a time to cherish your Dads and your Granddads or Father figure, whether they are with you or on the Other Side. The next time you find yourself missing your loved ones, try not to think they're in some faraway place. In reality, they're with you. They're not here in a physical body, but they're with you spiritually. Just remember that in the spiritual consciousness, there's absolutely no separation at all. To illustrate this point, I'd like to share the following story from a family that I am very close to. It shows that your loved ones are with you through all the bad times, as well as the good times.
Chris and his wife, Claire, stood on the balcony in the Great Hall Meeting Room of Faneuil Hall in Boston. As beautiful as the historic building is, they weren't there to sightsee but to proudly watch their son Charlie be sworn in as an attorney.
The students' names were called one by one, and it was soon time for Charlie to stand up and accept his law degree. Just as Charlie's name was read, Chris began to feel a presence at his side. It felt as if his own mom, who'd passed away years earlier, was standing right beside him. Chris shivered as it dawned on him what was happening. It hadn't been something he'd wished for or expected to happen, but he felt in his heart that she was there in spirit to support him and her grandson with her love. Never wanting to miss out on anything when she was alive, she clearly wanted to be part of her grandson's graduation!
As Chris's eyes welled up with tears, he felt another presence draw close and felt a hand on his shoulder. In his mind, he heard the voice of his dad, who'd passed years earlier,"Son, I'm so proud."
What can you do when there's nothing you can do?
The Practice:
Love Someone.
Why?
Sometimes something happens. Perhaps your sweet old cat takes a turn for the worse, or there's a money problem, or your son waves goodbye as he gets on a plane to start college on the other side of the country. Sometimes it's on a larger scale: maybe there's been an election and you're grappling with its consequences (see my last post on this topic: Take Heart).
Or you might be dealing with something ongoing, like a dead-end job (or no job at all), life after divorce, chronic pain, or a teenager who won't talk to you.
Whatever it is, at first it's normal to feel rattled, frozen, or unclear about what to do. After awhile, you do what you can to change things for the better. But often there's not much you can actually change, and sometimes nothing at all.
Still, there is always one thing you can do, no matter what.
What's in your heart to say?
The Practice:
Speak truly.
Why?
It's been said that the most powerful tool for physical health is a fork (or spoon), since the choices you make with it determine the good or bad things you put into your body.
In the same way, perhaps the most powerful tool for your mental health – and certainly for the health of your relationships – is your tongue. Thousands of times each day, it (or your fingers on a keyboard: same thing) offers the good word or the bad one out into your world.
Are you attracting people who turn out to be very controlling or unavailable? Discover how you are attracting at your common level of woundedness.


I have often stated that we attract each other at our common level of woundedness or our common level of health, and people often ask "What exactly does this mean?"
Our level of woundedness is the level at which we abandon ourselves, while our level of health is the level at which we are loving ourselves. In any given relationship, the way each partner abandons him or herself may be different, but how much they each abandon themselves within the primary relationship is similar.
Can your soulmate ever say "I Love You" too often?
I doubt it.
Of course, you first need a warm, loving, awesome soulmate to find out.
For those of you fortunate ones who are living life with your soulmate, challenge yourself to UP your love sharing.
Use every opportunity to tell them how much love and appreciate them, (and chances are once you start the process, they will follow along and share more love with you).
Get creative.
Tuck a little "I Love You" post-it note into their purse or pocket.
When deeper wants are recognized one feels seen and less likely to be reactive.


Mirror, mirror, on the wall, what are the deepest wants of all?
The Practice:
See intense wants.
Why?
I did my Ph.D. dissertation by videotaping 20 mother-toddler pairs and analyzing what happened when the mom offered an alternative to a problematic want ("not the chainsaw, sweetie, how about this red truck"). Hundreds of bleary-eyed hours later, I found that offering alternatives reduced child negative emotion and increased cooperation with the parent.
Pretty interesting (at least to me, both as a new parent and as someone desperate to finish grad school). And there's an even deeper lesson. Kids—and adults, too—obviously want to get what they want from others. But more fundamentally, we want to know that others understand our wants—and even more fundamentally, that they want to.
Coming to grips with what you can and can't control opens the door to true emotional freedom and personal power.


I frequently receive questions about what to do in situations where someone is behaving in an unloving way, or a way that's painful for them. For example:
My co-worker never answers emails, making it very hard for me to do my work, as I need his input.
My wife never wants to make love.
People often ask me intrusive questions that I don't want to answer.
My husband is often late and never calls to let me know he is going to be late for dinner.
My friend got together with a bunch of our friends for lunch and didn't invite me.
My parents are forever criticizing me.
I often feel invaded and demanded of by family and friends.
My husband sits at the table when we go out to dinner absorbed with his phone instead of talking with me.
My children are disrespectful toward me.
My wife has a male friend whom she talks with all the time and sometimes meets for lunch, even though I've told her I'm uncomfortable with their relationship.
My wife often wants to talk about what I'm doing wrong.
Two Healthy Choices in Conflict
I recently attended a creativity workshop taught by famed artist and animator, Dave Zoboski (link to www.TheAlchemyofCreativity.com ). He spent decades working as a Senior Animator at Disney, Sony and Warner Brothers.
We all were given colored pencils and a sketchpad while Dave's model posed for us.  Most of us didn't have any real artistic ability in this field, but we were encouraged to have fun and go for it.
After several minutes of sketching, he told us to stop and to put our pad on our chair and to move three seats to our left and then pick up the pad on that chair and begin sketching on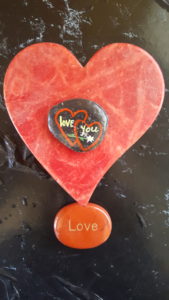 someone else drawing.   The assignment was to see how we could improve upon what they had already begun.
Dave explained that in the animation field, the culture is such that you never criticize another artists' work, but rather you become a "plusser" for them …someone who adds to and improves the work they have done so far.
Let's start with why have a spirit in the body? Why not be the spirit?
If you're just a spirit, what does chocolate taste like? It takes energy to make visual pictures, to make sound, to taste. So when you get into the suit you can see, smell, touch, taste, feel. Back to what does love feel like?

I can have a conscious idea as a spirit. Love is nice. But what does love feel like? Well, get into a body and release dopamine. Oh, that's what love feels like. The body converts our reality into sensation so that we can experience physical things. But you also have choices of where you want to go and what you want to do. It's not just the feelings going in and going back to Source, it's the Source with information of what to do coming into the body like a two-way street.
"Real love gives freedom, and in freedom there is always choice. The choice to do or not to do."

Some Questions I Ask:
What to do if you are in love with someone, but they want to have an open relationship?
Is acting out all of your desires really freedom? What is real freedom?
If you can't have a relationship with one person, how are you going to have a relationship with 2 people?
How being spiritually evolved is monogamy?
What does loving unconditionally really mean?
ARE YOU READY TO GET MORE OUT OF LIFE?
Join Panache Desai on an incredible journey that's been specifically designed to help you discover who you really are – the person you were meant to be – empowered, engaged, and living the life that you were always meant to lead. 
This monthly membership program can help you discover who you really are – the person you were always meant to be – full of hope and inspiration, empowered, engaged, and living a life that is truly without limits. $39 per month
Join Soulspring for conscious insights...
...on all things life, wellness, love, transformation and spirituality...
 PLUS! Get your FREE Guide: 12 Mindfulness Practices to a Peaceful Mind