When my nephew Beau was around three years old, I was driving him somewhere while he was safely strapped in his car seat. I asked him a question and he quickly said to me, "Don't talk to me now, I'm playing with my imagination."
Wow. What an answer!
I was truly taken aback by his response – both by the sophistication of it as
well as the reality that he could clearly identify what he was doing.
I love my overactive imagination and I play with it often.
Sometimes it begins when I ask myself "wouldn't it be lovely if_______."
And then, depending of the desire that arises, if I see that it is something I am willing to commit to, then I go about doing my manifesting magic.
This morning Brian and I were talking about NBA superstar, LeBron James, and what it took for him to achieve greatness…all the dedicated hours of practice, energy, focus, and most importantly, desire.


I realized that many of the same things apply to manifesting your hearts desire without as much sweat!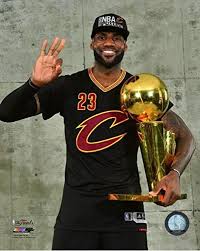 Are you ready to get into the GAME and finally win?


Let's begin with DESIRE.


Years ago, I had an experience that was a great example of how powerful manifestation can be and also the power of absolute belief that something will happen. For some people this was hard to believe, including and especially … my sweet husband! (insert smirk from me)


The story begins:


We were in Puerto Peñasco, Mexico, had just arrived, got our stuff put away and headed to the beach. It was a BIG family vacation. About 15-20 of us were out having a good time, hanging with the family, jumping in the waves and just playing in the water. My oldest niece was a little bit scared of the water and I was trying to teach her how to jump the waves and not fall down every time … because she was falling down every time. You know, there's a science to jumping the waves at the exact right time and not being knocked down every time, right? SO, I am teaching her how to do this, pretty successfully … or so I thought …


Side-note: I had my sunglasses on. And these aren't every day sunglasses, they're prescription sunglasses! So of course, they are irreplaceable … and expensive. In addition to the fact that if I lose them, I can't see well for the entire next 7 days of our vacation. Remember, we have been there for one hour of the first day.
How's your 2018 going so far? Still undecided what you want to happen or bring into your life this year? If you want to manifest something into your life, it's important to start out by having a clear mental picture of what you want, as well as the desire to bring it in to your life. Remember: "The soul never thinks without a mental picture."
When you have an image followed by the emotion of joy and excitement, as if it's what you desire, and it's happening here and now, then you open yourself to the universal energy – the Divine Source – to able to attach itself and assist you in fulfilling your aspiration or desire.
Many people when asked: "What do you want in your life?" often respond by saying: "I DON'T KNOW."  When you say 'I don't know', it really means the energy has nothing to grab on to. By visualizing, what you truly desire and bringing in the positive, joyful emotions as if your goal is already happening, you stand a far better chance of your soul meeting your goal half way. If it's for your highest good, and that of others – then you, your soul, and the Universe can all work as partners in manifesting the outcome you desire.
Lately, I've been spending a lot of time thinking about advanced manifesting techniques and in the process remembered that some of the EASIEST manifesting comes from daydreaming….

When you are daydreaming, you are letting your imagination run wild, fantasizing about something that feels good, but without any strong attachment or need to "make it happen." There is no "want" involved, just the sweetness of playing with your imagination.

Let me give you an example: For many years I have often had the thought, "Someday, I'd really like to visit Thailand." I have never actively sought to make this happen, but when the thought arises, I close my eyes and imagine that I am visiting Thailand and having a fabulous time there. A few days ago my speaking agent called to tell me that I will soon be offered a speaking engagement in Thailand and I am now waiting to finalize the details.

How crazy is that? By indulging in daydreaming, I manifested something wonderful.
I love weddings!!! And, I especially love weddings that we get to officiate.


Being surrounded by a loving bride and groom (and all of their friends and family) in a beautiful setting filled with magic, music, flowers, fun and fabulous food is the perfect recipe for joy.


This past weekend, Brian and I had the honor of officiating the wedding of our friends Ann and Dennis (both in their 60's).


We met Ann a little more than two years ago when she joined us in Bali for our Manifest Your Greatest Unmet Dream transformational journey to focus on her desire to meet her soulmate.
~Inscription at Williams College, my alma mater
Are you playing small? Are you dreaming big enough to reach your fullest potential? What if Oprah had only dreamed of an afternoon book club with her closest friends? What if Steve Jobs had never believed in the possibility of a handheld device that could connect us with the world? And, what if Gandhi had only hoped for friendship among a few people?
What could you do? Who could you become? And what gifts could you share with the world if you allowed for the limitless possibility of your own potential?
When things don't go according to plan or work out how you intended, it can be a huge disappointment and let down, especially when you have invested so much time, energy, and money.

It's easy to judge yourself as a failure and beat yourself up harshly. But this serves nothing.

When you try so hard and your dreams don't happen, it's easy to question yourself and even want to give up on the dream itself.

But what if there was no such thing as "failure"? 
This week as a follow up to last week's blog is a continuation of our manifesting magic discussion which began with me asking you " who do you want to become?" and then giving some tips of how to practice being that person ( in the guise of more questions). Remember that by choosing to consider who you would need to become to live your dream life and " dressing up" in that "costume" it would help set this in motion for you. That would include imagining how you would dress, stand, talk, what you would think about, etc. if you could see yourself there already.

So remember when I said the veils between the manifest world and the hidden realms are thinnest in these 2 weeks? These next few days are most important- not just to connect with our loved ones in Spirit, but to really get into turbo charged co-creating! Especially since we are also coming up on the Taurus Full Moon this Friday. ( but more on that later).

Note it is super important to consider what you give attention to this week as it can expand in front of you as if you ordered it up on a menu! (and in pretty funny ways too)
There once was a woman who saw on TV that her neighborhood was about to be flooded and the officials said everyone should evacuate.  

She believed that God would save her and she ignored the warning.  

Then a city worker knocked on her door and told her to leave for higher ground and she said no, "God will save me."

Then the floods came and she had to run up to the second floor to stay dry.  

A boat soon came to her second-story window to rescue her and she said no, "God will save me."

Then the second floor flooded and she ended up on the roof of her home.  

A helicopter came and she said no, "God will save me."

Then she was swept away by the rising water and drowned.

When she got to heaven she yelled at God and said, "Why didn't you save me?"

God said, "I sent you a warning on TV, a warning to your front door, a rescue boat, and a helicopter, why didn't you listen?"
If you've been following my posts about Oracle School you will know and hear me say some strong things about working with oracles and how asking "what's going to happen" is about giving away your power instead of being empowered to choose, to intend, and to see who we can become in partnership with Spirit.

This may seem contradictory given I have built my reputation over 30 years on predictive accuracy as an intuitive although I have always maintained that I am only looking at probabilities and never absolutes.

I do not believe in absolute determinism.

If I did I would not be where I am today since a number of well known intuitives in the past have predicted things that had I continued on the path I was on would likely have happened.
I changed and the vantage point changed, the predictions changed because my choices changed.