I recently attended a creativity workshop taught by famed artist and animator, Dave Zoboski (link to www.TheAlchemyofCreativity.com ). He spent decades working as a Senior Animator at Disney, Sony and Warner Brothers.
We all were given colored pencils and a sketchpad while Dave's model posed for us.  Most of us didn't have any real artistic ability in this field, but we were encouraged to have fun and go for it.
After several minutes of sketching, he told us to stop and to put our pad on our chair and to move three seats to our left and then pick up the pad on that chair and begin sketching on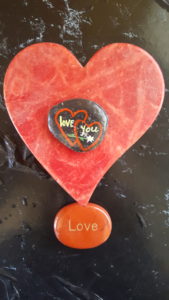 someone else drawing.   The assignment was to see how we could improve upon what they had already begun.
Dave explained that in the animation field, the culture is such that you never criticize another artists' work, but rather you become a "plusser" for them …someone who adds to and improves the work they have done so far.
Let's start with why have a spirit in the body? Why not be the spirit?
If you're just a spirit, what does chocolate taste like? It takes energy to make visual pictures, to make sound, to taste. So when you get into the suit you can see, smell, touch, taste, feel. Back to what does love feel like?

I can have a conscious idea as a spirit. Love is nice. But what does love feel like? Well, get into a body and release dopamine. Oh, that's what love feels like. The body converts our reality into sensation so that we can experience physical things. But you also have choices of where you want to go and what you want to do. It's not just the feelings going in and going back to Source, it's the Source with information of what to do coming into the body like a two-way street.
"Real love gives freedom, and in freedom there is always choice. The choice to do or not to do."

Some Questions I Ask:
What to do if you are in love with someone, but they want to have an open relationship?
Is acting out all of your desires really freedom? What is real freedom?
If you can't have a relationship with one person, how are you going to have a relationship with 2 people?
How being spiritually evolved is monogamy?
What does loving unconditionally really mean?
My partner/wife Anne and I have been together 36 years, married 5 years. During that time, we have been present to many changes in consciousness about and reactions to LGBTQ people. It is a time of great expansion on this planet. At the moment, it can feel like everything is going backwards, but it's really just the rising and falling of waves of change. Awareness is definitely continuing to open and flower, even in the most unexpected places.
In the middle of the night, your hand was sticking up from under your pillow—so still and open—as when we finally stop reaching and are just beginning to receive. I gently twined my fingers in yours. You were so asleep, and yet you took my hand. That's how deep we can go. We hold on, even when drifting in the sea of dream. I couldn't see your face, only your hand. And with no distractions, with no dishes to wash or bills to pay, I was winded by all the things you've held and cared for, including me. This was the hand that stroked your mother's face before she died, the hand that cupped a baby bird till it could fly, the hand that cupped my face when I was so alone in my pain, the hand that learned to give our beloved dog Mira shots to ease her arthritis, the hand that sometimes doesn't know how to care for itself, the hand that renews itself nonetheless by planting things in the earth. I wanted to place your hand, like a salve, on my heart but didn't want to wake you. Then your fingers went limp, as if the dream you were falling through was coming to an end. In that moment, I feared this is what it would be like if you were to die in your sleep. I quickly squeezed your palm, and you stirred. I held you and whispered, "Everything's alright. Go back to sleep." And you turned over. It was then I put my head on your shoulder, leaning on the mystery of your heart, of my heart, of the one indivisible heart, as thousands have done throughout time.
One of my favorite TV series of the last 20 years is Law and Order. I avidly watch all of the various versions of the show and often fall asleep to re-runs! I'm always impressed with how the defense attorneys stand up for their unlikable clients, working hard to prove that one is "innocent until proven guilty."
Recently Brian was admonishing me, for the millionth time, about leaving crumbs on the kitchen counter. This has been going on forever.
I just don't see crumbs!
He told me (again) how the crumbs attract ants (also an ongoing issue).
My first reaction (as usual) was to get defensive thinking, "it's just a few ants."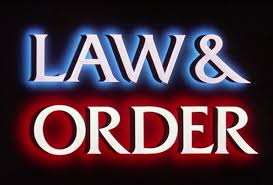 But then I thought, what if I had to defend Brian's reaction and really stand up for him and make a case for why he was right???
"Where you see wrong or inequality or injustice, speak out, because this is your country. This is your democracy. Make it. Protect it. Pass it on."  — Thurgood Marshall


After my daughter watched the documentary Finding Neverland the other night, she wrote me a note that landed deep in my soul.

She said, "Thank you for such a wonderful childhood. Thank you for loving me. And, perhaps most importantly, thank you for always protecting me."

I sat and stared at those last two words.

Protecting my children has always been a huge deal to me. I know it is for most parents. It's our job to keep our children safe. It's our job to be on guard against people or situations that might seem appealing, but are actually dangerous. It's our job to build resilient children who can pave their own way and stand on their own two feet.

Over the years, I've thought a lot about the role of "the protector." I've thought about how, when I was young and naive, I thought it was a man's job to protect. Now as a seasoned protector myself, I no longer hold onto that childish view.
When healthy inclinations become "shouldas," then there is a big problem.


Is it really true?
The Practice: Forget the "shoulda's."
Why?
One time I watched a three-year-old at her birthday party. Her friends were there from preschool, and she received lots of presents. The cake came out, she admired the pink frosting rose at its center, and everyone sang. One of the moms cut pieces and without thinking sliced right through the rose - a disaster for this little girl. "I shoulda had the rose!" she yelled. "I shoulda shoulda SHOULDA had the rose!" Nothing could calm her down, not even pushing the two pieces of cake together to look like a whole rose. Nothing else mattered, not the friends, not the presents, not the day as a whole: she was insistent, something MUST happen. She had, just HAD to get the whole rose.


A few years ago I was at a gathering of personal growth experts and leaders. Many have names you would recognize. All would consider themselves "spiritual" people.


At dinner, I was seated next to a very handsome 50-something man who was the boyfriend of one of our members. Let's call her Julie and call him John. Julie had been a divorcee for nearly two decades, and in spite of her best efforts to find love, wasn't having any luck. She is a bit of a "perfectionist" and had a lengthy and detailed "must have" list that honestly sounded like the "male version of her."


I asked John how they met. He lit up and told me they met at a charity Gala where they had randomly been seated next to each other and sparks flew.

I asked him what he loved about being with Jill: He explained he works as an orthopedic surgeon he also volunteers around the world with Doctors Without Borders. He is a really solid, loving guy who grew up in a happy home. When he met Jill he had never meditated, done yoga, or heard of Deepak Chopra or Jack Canfield.
Question:
 

The problem seems to be that when you are in a relationship, in the beginning everything is happening, but when you marry that person it changes.

I've been in several relationships, major relationships, and been married and divorced twice and I'm searching for something special. Something I've been told has been called a soul mate. Do you believe in such a relationship or person and what would that mean? How would I know that?

Ram Dass: Got it! Keep looking! I'll give you the farthest out answer first and then we'll come back to something that everybody can handle. In the farthest out answer, we have all been around so many times that every one of us has been everything with everybody else. So when I look at you, you and I have been in so many relationships together. It's just that we don't remember.
Claiming your part helps you step out of tangles with others and yourself.


What's your own role?
The Practice:
See your part.
Why?

In situations or relationships with any kind of difficulty—tension, feeling hurt, conflicts, mismatches of wants . . . the usual crud—it's natural to focus on what others have done that's problematic.


This could be useful for a while: it can energize you, bring insight into what the real priorities are for you, and help you see more clearly what you'd like others to change.


But there is also a cost: Fixating on the harms (actual or imagined) done by others revs up your case about them (see JOT "Drop the Case")  with all the stresses and other problems that brings, plus it makes it harder to see the good qualities in those you have issues with, the influence of additional factors, and your own part in the matter.


For example, let's say you work with someone who is unfairly critical of you. Sure, there are the ways this person is out of line, self-righteous, whatever. Additionally, there are the ways that this person is also doing good things, plus the ways that other factors—such as a distracted boss who hasn't stepped in or coworkers who like to gossip—are helping or hurting. And there is your own role as well: what you're doing—in thought, word, and deed—that's beneficial or harmful.
I am a very "bottom-line" person. I speak my mind. I call it as I see it, without all that flowery talk. While this communication style may be very useful in the workplace, I discovered it's not a quality most men find endearing or attractive.


One evening, when I was in my early thirties, I had been on a date with a man I found rather obnoxious, superficial and patronizing. Admittedly, it was a really bad date. Completely unintentionally, Dirk said something that changed my life:


Have you ever watched a mother hold her new child, or seen a doe gently nuzzle her fawn as it stood there balancing on uncertain legs? Did you ever stand outside in the still air washed clean by the passage of a spring storm, or feel yourself moved by the sight of tall trees swaying in a summer's breeze? Maybe your imagination has been caught and held still as you stood looking out over a rugged seacoast, or you've found your attention willingly arrested by some late-afternoon light whose colors made heaven seem not so far away.


All moments like these share a quality of quietness that is timeless, even as they whisper these traits to us in the perfectly present Now. The silence of such stillness is golden because it is uncorrupted; its quiet presence within us enlarges us because through our communion with it we are entered into a relationship with the peace of a vital Now beyond the reach of time.
All of our relationships, in particular with the one we love, exist for a dual purpose, along with their great promise. First, most of us understand that our partner in life is there to help us grow, and to awaken and stir in us, accordingly, an awareness of love's highest possibilities. But the other - and equally important half of this same purpose and promise - without which the first part can't succeed - is as follows: our partner in life is also there to help us see everything in us that now stands in the way of our coming to realize this same higher love.


Here are two transformational revelations of love.


Whoever would blame another for feeling misunderstood, or who becomes bitter towards those thought to have let them down, has failed to realize the following self-liberating truth: the first root of sorrow in this life is not for what others have or have not done to us. Our suffering over the "shortcomings" of others is nothing less than the stuff of what we have not yet understood about ourselves.


Let's apply this truth to two common types of "problem partners" and how to deal with them.


The Real Reason Resentment Grows Toward Our Partner
Perhaps you and your partner have always had a pretty strong relationship. But, of late, it takes less and less things that he or she does (or doesn't do) to bother you more and more! You may even be mature enough to know that you must have some hand in this growing sense of disappointment, but you just don't know where it is that you're complicit.


All of our relationships, particularly with those we love, exist for a single beautiful purpose that expresses itself in two different ways. First, our partner – whether spouse, that "special" someone, or even a would-be companion – is in our life to help us grow; to provide just the conditions we need to become that better, truer person that they see in us, just waiting to be brought forth. But the other and equally important half of this same purpose and promise – without which the first part can't be realized – is as follows: our partner is also there in our life to help us see everything in us that now stands in the way of our realizing this same higher possibility.


Here are three ways to use difficult situations with your partner to help you fulfill the true purpose of your relationships.
Everyone has their own unique soul's journey.


You may not understand it, and you may not agree with it.


It's O.K.


It's their soul's journey.


Perhaps, you love and care for your child, grandchild, spouse, friend so much that you don't want them to suffer in any way. And so you end up doing way too much to help them.


Or feeling over responsible for them, where you have a tendency to take on and do for them what they should be doing for themselves. In doing so, you think that you are helping them, but you really are not.
Being renewed by love, and beginning your life all over again, are one and the same interior action. It starts with becoming aware of, and then bringing a conscious end to all lingering relationships you may have with old thoughts and feelings that want you to keep seeing your life through their eyes. Ending these connections with wrong parts of yourself is key to starting over in your relationships with those you love.


A student once wrote to me that she felt as if she was stuck in a kind of purgatory. She explained, "I've just entered into a relationship with a wonderful new man, and I want to embrace this opportunity – love him – as fully as I know I'm capable of doing. But, I'd have never met this man if it weren't for a real jerk crushing my heart less than a few months ago. I can see I'm afraid to let go and trust my new partner, but I know that if I don't, then our love will have no way to grow."
We are not meant to keep accounts with others, to fill ourselves with blame about where they failed to meet our demands. Nor are we created to carry around with us the cruel and careless remarks of others, and this includes our regrets for where we may have done the same. We can learn to exchange this nature of resentment, that lives to revisit disappointments, with a new and higher understanding that can no more feel punished by the sleeping actions of others than does a mountain feel pain in the midst of a thunder storm.


Here are three examples of how to make the exchange from resentment to higher understanding:
Does the idea of communicating with your loved one involve idle chit chat while gazing at the T.V. or glossing over your mobile device? Are you struggling with conflict and disagreements internally that show up as passive-aggressive behavior in yourself or others? What about with colleagues at work or even with whom you interact with on social media?


You'd think they are all different- that close relationship should count more, but why is that? Truly, anyone you communicate with deserves respect, kindness, and authentic dialog. No one needs to accept anything less.


Good communication is essential to having a loving, harmonious relationship. But, most of us were never really taught the art of relationship dialogue. Sure, we read magazine articles about finding the right moment to express our needs and how we need to learn how to compromise, etc. We try to keep trying to get them to hear our point of view and then get frustrated when our partner, colleague or friend doesn't seem interested.