What can you count on?
The Practice:
Love what's real.
Why?
Because this practice could seem so abstract or so obvious that it's not worth doing, I am going to take longer than usual to explain why it's so important.
As I grew up, my family and schools felt like shaky ground. I didn't understand why my parents and many kids reacted the ways they did, with worry or anger that was unrelated to what was actually happening. It felt shaky inside me, too, and I didn't understand my own feelings and reactions. Outside and inside both felt twirly, up in the air, unnerving.
So I looked for solid ground. I tried to see and understand what was really true. The orange groves and hills around our home were natural and comforting, and I spent a lot of time there. I started reading science fiction and liked an orderly universe in which you could figure out why the spaceship was falling and save it.
Do you consider yourself a leader? 
Executives, entrepreneurs, parents, coaches, politicians, social activists, influencers of all kinds are leading our world today.
The world is filled with leaders…
What we need more of are Enlightened  Leaders. 
An enlightened leader sees how the world around them could be improved and they rally others to create that vision with truth, compassion, love and awareness. 
YOU are the NEW enlightened leader! 
Everyday you influence the decisions being made around you. 
Whether you're looking for a new job, building your business or simply trying to get the kids to behave, you are influencing someone every day.
How is that working out for you?
In biology there is a term called imaginal cells and it explains how a caterpillar transforms into a butterfly.
The metamorphosis begins when the caterpillar hunkers down on a perch and forms a chrysalis. It then dissolves and decomposes into a cosmic ooze.
During this process imaginal cells, which have been ling quietly inside the DNA of the caterpillar, spring to life, igniting new form and structure until a tipping point is hit and the caterpillar emerges as a beautiful butterfly.
For those of you seeking to find love, keep love, or be love, you can create more love in your life by awakening your own imaginal cells of love. The process is easy.
We often have a negative response to people who act thoughtlessly toward us. To our usual way of thinking, it just seems natural. But what we don't realize is that it is the exact same kind of thoughtlessness within us that produces our response.
In other words, our own hostile reactions take no thought for anything outside of what they call into account for their suddenly heated existence -- so that the only awareness we possess in these times is that low level of cognizance that possesses us, making us feel "entitled" to attack back! And with our own aching heart or pounding thoughts providing the fuel, we lash out! After all, it is our "right" to set the record straight.
But in these moments, if we could learn to step back from ourselves -- to see and to be aware of ourselves as being but a cog in an ever-turning wheel of hurting and being hurt -- there would follow a great and liberating self-revelation. We would see, clearly, that before we rise up and attempt to hurt someone who has hurt us, it is we who hold this hurt first. And if we realize the dynamic exposed here -- how one hurt always gives rise to another one -- then we should also be able to see that each of us is always the first to hold this unwanted pain.
You love so much.
You love everybody so much and that's why you get frustrated, and why you get angry. What you are beginning to realize is that no matter how much you love yourself, you can't make other people love themselves. 
At some point you have to recognize that every soul is on it's own perfect journey and you have to allow everyone in your life, regardless of the relationship, to have their own journey. You don't need to be the lifeguard in everybody's life or micromanage and control every single person in your experience because you are afraid. Instead, how about you just begin to tell the truth: I love you and I am scared. 
"I love you and I am scared"
Kennedy shares with us the electricity of touch, that which we knew even before the heart begins to beat. We came from the heart - our energetic heart. Listen as she tells the story of two twin baby girls and the electricity of touch.  
Have you ever been drawn into a fight with a loved one where by the time you got knee-deep into who's "right" and who's "wrong" over the most trivial thing it felt as if, somehow, your very life depended on the outcome of that fight?


We've all had moments like this, perhaps too many times; which is why it seems strange that we've yet to see the following: there's no such thing as a "winning" side in any fight between two people who love one another, anymore than one seat proved itself better than another on the deck of the Titanic.


This isn't to say that there aren't, and won't always be differences in opinion between our partner and us; this is natural; needed, actually. There will always be some differences between us that aren't a question of which of us is right – or wrong – as the case may be; rather there may come times when a disagreement might be over the best course to take for the well-being of a child, or over some other shared concern...where we see a different path than does our partner in order to reach an outcome that both of us agree is for the good of all.
I've had to go through some pretty interesting things on a personal level in order to be who I am today. Experiences I would never have actually consciously created, things that on an egoic level I would have never signed up for. But all of these things and experiences are actually everything that I needed in order to fully wake up to be who I am today. 
I've discovered through the course of my own personal journey, that the acceptance of what is happening, no matter what that may be in the moment, provides me a sense of relief. And, as much as it's provided me a sense of relief, it is providing an ever-expanding global community a sense of relief. 
The 8th anniversary of my sister Debbie's passing was a few days ago.
I was going through some recordings we did together and found a "feelingization" on falling in love with yourself that is just gorgeous.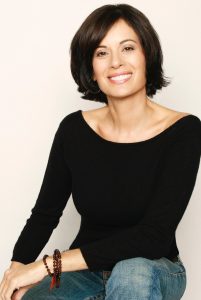 Below is the essence of the process and you can also access the audio here.
Place your attention on the area around your heart, and take a deep breath into the deepest part of yourself, as you hold the intention of falling in love with yourself: knowing that you are worthy, loving, and wholly unique.
See yourself seated on a beautiful velvet loveseat in the center of your own heart…. a cozy and comfortable love seat…. now look off to your left and you are going to see an image of you…. it's an image of your most loveable self: the part of you that radiates joy and hope: the part of you that knows you are special and unique and that there is nobody like you in the world.
What does that aspect of you look like? Maybe you'll see an image of yourself at age 2, or 3, or 15 or 22. It's you radiating love. Your eyes are lit up, you are irresistible. Now just invite that aspect of yourself to come and sit beside you on the loveseat as you continue to breathe deeply.
If you don't know,
then ask the moon in the sky.
—Yuanwu




Trying to prove that all things
are connected is like piling up
snow in a silver bowl.


As soon as you bring it inside,
what you've gathered will vanish.


For truth like the ocean is hard
to see once in it.


I can only say that the things that
matter are always there like stars
in the daytime.


Kindness sleeps in our heart
the way flowers are compressed
in their seed.


Everything is waiting for the right
moment to break ground.


I am always here for you.
Did you know that in the Persian language there are 80 words for love?
In Sanskrit there are 96 words and in Greek there are 7.
Sadly, in English we only have 1 word for love.
Thus, it isn't surprising that love means different things to just about everyone.
Love is one of those things that when you see it or feel it, you just know it.
And like food, air, and water, I believe love is essential to life.
Today I am sharing with you three very short takes on love that I think sum up some of the many ways love shows up.


"Love recognizes no barriers. It jumps hurdles, leaps fences, penetrates walls to arrive at its destination full of hope.
"  — Maya Angelou
I've Been Thinking...
Did hearing " Happy Valentine's Day"  make you smile, or did it make you weep? Were you looking forward to the day, or were you mad that you aren't where you want to be when it comes to love? If your answer is the latter, let's take a walk (not a real one, of course, although I'd love that). Let's take a moment to simply connect and be. 
After all, that's what love is really all about. It's about being wholly yourself with another human and feeling loved for who you are. It's not about a fancy dinner, a piece of jewelry, flowers, sex, or chocolates. Don't get me wrong, those things are great, but they don't define love on their own.
Love is deep. It's varied. It's complex and yet also simple. It's romantic but also platonic. It can fill your heart up, and it can break it into a thousand little pieces. 
I've learned a lot about love over the years—what it is and isn't—and much of what I've learned has come from a painful place. That said, it's all helped me get to a more loving space in my life. 
What can you do when there's nothing you can do?
The Practice:
Love Someone.
Why?
Sometimes something happens. Perhaps your sweet old cat takes a turn for the worse, or there's a money problem, or your son waves goodbye as he gets on a plane to start college on the other side of the country. Sometimes it's on a larger scale: maybe there's been an election and you're grappling with its consequences (see my last post on this topic: Take Heart).
Or you might be dealing with something ongoing, like a dead-end job (or no job at all), life after divorce, chronic pain, or a teenager who won't talk to you.
Whatever it is, at first, it's normal to feel rattled, frozen, or unclear about what to do. After awhile, you do what you can to change things for the better. But often there's not much you can actually change and sometimes nothing at all.
Still, there is always one thing you can do, no matter what.
You can always find someone to love.
We have all lied to ourselves and others at some point in our lives, about who we are, what we think, what we have done.
Deep down our fear is, "If you really know who I am or what I have done, then you won't love me."
We are afraid of losing love or losing the life that we have. Living in fear is not freedom.
The truth will set you free and open you to receiving all the bigger blessings that life has in store for you.
It requires real courage. It requires the willingness to not compromise your heart, even if it means being alone.
It's true that in the process of speaking your truth, you may lose people, relationships may end, old structures might crumble.
Know that you are clearing the space to be open to what is right for you.
Love relationships are one of the most beautiful and complex experiences we can have in this human life. They can bring joy and ignite passion, and they can also challenge us to face ourselves and get clear about who we really want to be.
One tool that is nothing less than indispensable throughout the journey of love is mindfulness. It can help us create more peace and love in our partnerships, as well as more calm and balance within ourselves. Whether you and your partner are just starting out and want to connect more deeply or you've been together for years and want to rekindle that connection, call on mindfulness to support your relationship goals. You'll be glad you did!


5 Mindful Tips to Support Your Partnership
A woman asked me the following question:
"Why am I worthy at all? Saying I am a divine being does not answer to the underlying issue of self-worth in physical world reality. My daughter did something she is very ashamed of and has been suffering from low self-worth. I have had a hard time explaining why what she does is not who she is."
There are a number of things that are important to understand about self-worth.
The daughter is suffering primarily because she is harshly judging herself for whatever it is she did. Instead, she needs to forgive herself, learn from her mistake, and be compassionate toward herself for being human and making mistakes – which all humans do.
One of the most common areas people seek guidance from the Oracle is regarding love and romantic relationships. And no wonder! The sacred mysteries of love invite us into an exploration of what it means to be a spiritual being in a physical body. It is one of the ways we are able to fully experience our humanity. It can make us feel vulnerable and empowered, ecstatic and despairing. And of course, any topic that is so full of strong emotions will be one we want to know more about! 
Your Divine Path to Love
For many people, the mere mention of romantic love makes them roll their eyes and reach for the nearest pint of ice cream. They've been there, done that, and have the battle scars to prove it. After a few times of showing the soft underbelly of your inner self to another, only to have them mishandle your heart. Ouch!
Wishing to be free, without taking action toward our intention, is meaningless; we must employ the truths we uncover, or we will never realize the possibil­ity of their true power, which is to help us walk away from what has been wrecking us. But with this new understanding in mind we must also realize that the truth that sets us free is not for hire; it does not so much "work" for us as it is our silent partner, producing the new life we long for. This means several things. 
First, we must be receptive to truth's instruction in the Now; only conscious awareness of our aching can lead us to what authentically answers it, ending it. But secondly, we must -- ourselves -- be true in the same moment to what we know is the truth of that moment. We must do the truth we know. We must refuse, no matter what the seeming cost in the moment, to take part in any conversation with those parts of us that have proven themselves, time and time again, to compromise us.
Who's outside your circle?
The Practice:
"Us" All "Thems"
Why?
By "us" all "thems," I mean finding common ground with every person – especially those you fear or are angry with or who are simply very different from you. These days this practice is more important than ever.
For most of the past 300,000 years, our human ancestors lived in small bands of about 50 people in which they survived by being good at caring about and cooperating with people inside the band – with "us" – while also being good at fearing and aggressing upon people outside their band: "them." And for 2 million years before that, our hominid ancestors lived and evolved under similar pressures.
That's a long long time. And during the last 10,000 years, as agriculture produced food surpluses that enabled larger groups, this same tribalistic pattern has repeated at bigger scales. While there are heartening examples of people extending themselves for strangers, most of us are vulnerable to the ancient drumbeats of grievance and vengeance – now amplified to a thunder by modern technologies like social media.
Do you know that the deeper version of who we are has a vibrational signature? 
Pause a moment, ask the following… 
Are you living life as the Soulful Self or as a personality that's compartmentalised itself with labels? 
Are you doing the respectable, responsible thing? 
Are you living a label based on somebody else's "good idea" for you? A good idea you're not even sure you desire to do or be.
Now check inside.
What does it mean to define ourselves and how we go about doing that? 
Do you ever wonder, "Who am I?" Or question, "How have I decided to present myself to the world?" 
Perhaps the definitions, conscious or unconscious, of who we think we are—our "types" or labels—might be running our life.
You might identify and define yourself consciously as: I'm a mother or father, a student, a doctor, an employee, a spiritual person, or a physically-strong and athletic person. Maybe it's subconscious labels such as… I'm insecure or not enough. I'm supposed to be different than I am. I'm a logical or smart person. 
No matter the label we choose, they are all limiting boxes.