Wow! Am I ever intrigued with a recent article in the New York Times entitled, Why Following Your Passions Is Good for You (and How to Get Started). This features a 2015 study published in The Annals of Behavioral Medicine which found that pursuing your passion both lowers stress and contributes to greater happiness overall. My dears, this is RIGHT up my alley!


In the article, Laura Vanderkam, a productivity expert and author of Off the Clock: Feel less busy while getting more done, advocates finding time for yourself as a means to greater happiness overall. "Life just feels better when you have things in your hours that you want to do,' Ms. Vanderkam said. 'There's moments where time almost has no meaning because we're so happy about what we're doing. The more time you can spend in that zone, the better life feels...


Maybe you can carve out a few hours of really fun, cool stuff per week. That will make the other 165 hours that are in a week feel a lot more doable,' she explained."


The caveman diet. Going keto. Eating raw foods and juicing. Does it seem like there's a trendy new diet cropping up every time you turn around? If so, you might be wondering how to keep up—which one to choose and whether you can still follow your Ayurvedic diet.


"There's going to be a new diet literally every month, if not sooner," says Robert Keith Wallace, author of  Gut Crisis. "The value of Ayurveda is that it gives you kind of a filter. It's a long tradition. It's not just a fad, and it gives you an idea of how your individual, mind-body type will respond to one of these new diets."


Below, we'll give you a rundown of the Paleo, keto, vegan, and raw diet regimens, along with some Ayurvedic insights on how each diet relates to the dosha types.

TAKE THE DOSHA  QUIZ HERE


Antioxidants have become a health buzzword. And the media and many marketing departments have seized the opportunity to tout their many supposed health benefits, claiming antioxidants can prevent cancer, protect against heart disease, slow aging, and more.


But beyond all the hype, what are antioxidants? How important are they? And what are their proven health benefits?


Learn the truth about these compounds in food, and discover which antioxidant-rich foods will give you the most bang for your buck.


What Are Antioxidants? And How Do They Help Your Body?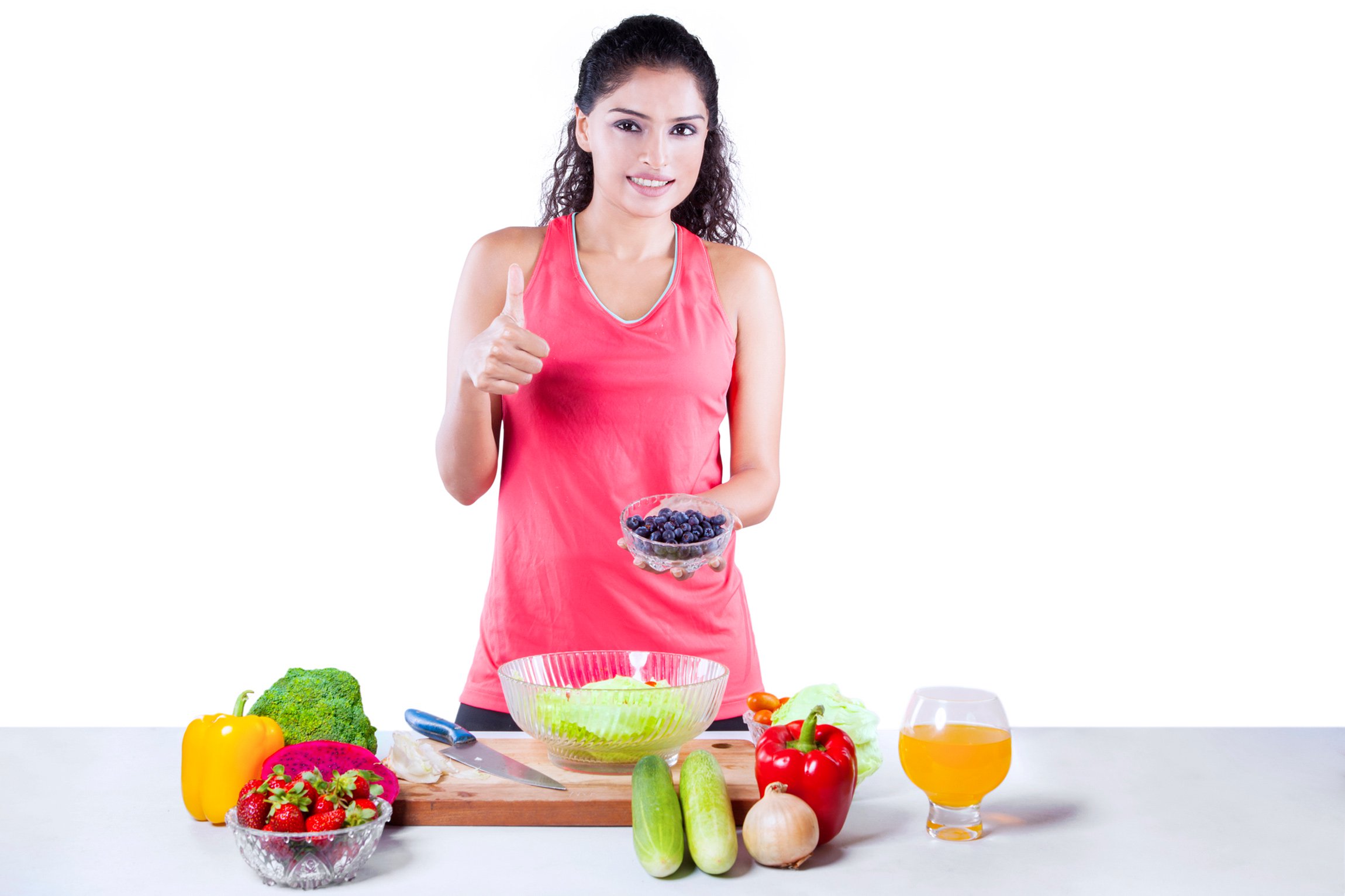 All of us have goals, no matter how modest or majestic they may be.


Some of us have specific, written goals that are broken down into action items that we can check off as we accomplish each step, while others may have more general goals that are longer term and less formalized.


Unfortunately, regardless of the types of goals you're trying to achieve, any people-pleasing or perfectionist tendencies you may have can keep you from realizing them.


In fact, for those of us struggling with perfectionism, just deciding which goals to pursue can be a challenge.


It's not that those of us struggling with perfectionism can't see a multitude of options and possibilities. We can.


But all too often, us perfectionists find ourselves frozen in place at the outset as we attempt to choose the ultimate, ideal goal that will bring us the greatest benefit for the time and energy we invest.


And, perfectionism doesn't just make it hard to get started. It can also make it extremely difficult to move forward and implement the steps necessary to achieve our goals.


If any of this feels familiar, I highly recommend you start by choosing a goal based on what matters most to you and not what you think you "should" be doing. It's all too easy to set a goal based on the criticism of others or what you see others trying to achieve, but you'll have a much harder time following through on the steps necessary to achieve your goal if the goal itself doesn't resonate deeply with you.
Allowing ourselves to wallow in the past or the future is the favorite game of the human mind. This constant yo yo situation is a source of a new level of stress, beyond the existing stress level in your life. There are many ways our mind strategizes in order to manage the stress in our lives, yet at most times stress continues to nag at us.


This is like a warning to take charge of our lives and begin to focus on our lives in a more specific way. The important thing is for us to realize that it is imperative to live in the present moment.


POSITIVE CHANGE
This is only possible if we accept our present condition, understand it, realize its impact on our state of mind and our health, and also our power to be able to change this.


Wouldn't be nice to not just react and place yourself outside the situation? Especially during stressful situations.


New research (cited here & below) reveals that in times of stress, talking to our selves in the third-person helps control emotions and enables our conductor-mind to manifest harmony (i.e., health) within our organ "orchestra" .




For example, say Bruce is stressed-out and is emotionally reactive when addressing himself in the first person: "Why am I distressed?" Bruce has a completely different response when he expresses his feelings in the third-person: "Why is Bruce distressed?"


As the dog days of summer wind down and a hint of crisp fall weather cools the night air, you might find yourself suddenly looking forward to going back to school or picking up the pace at work after a lazier summer.


The seasons affect us. A saying in Maharishi Ayurveda, "As is the macrocosm, so is the microcosm," captures an important principle: the outer environment affects our inner state of mind and body. When the weather is hot and humid during Pitta season (July-October), those Pitta qualities of heat build in the body as well. When the air is cool and dry in Vata season (November-February), we experience more of those qualities inside us.


Ritucharya: Staying in Balance as the Seasons Change


When the temperature, humidity, and length of days start changing as a new season begins, we respond to these changes in nature by desiring different foods and daily routine. In the hot months, for instance, most people choose cooler, lighter foods and take it easy more often, even indulging in afternoon naps when they have the chance. As the weather cools in fall, we suddenly start feeling more energetic and desire warming foods and tastes.
We're obsessively checking our phones for email/social media updates, but we're often missing out on those critical updates that should demand our grave attention. And where do these updates emanate from? Your body, not your smart phone Your body is constantly sending you Twitter tweets and Facebook posts. But are you listening? Do you even know what language your body is speaking?
It's speaking the language of symptoms and sensations. That's how our body talks to us. Each symptom, each ache and pain, each rash, sniffle and sneeze is our body communicating with us. These every day run-of-the-mill body sensations are the constant whispers (or screams) to make us stop and listen to what our body is trying to say.
If your body is having a long monologue all day every day, you are not having a great relationship with your body. The secret to feeling great in your body is to convert those boring monologues into trusted dialogues. You have to cultivate a two-way street where your body speaks to you, and you respond. But interpreting the body's quirky Morse code requires a deep level of awareness. So, here are the top 3 symptoms (that I frequently encounter in my integrative nutrition practice) that you should never ignore. Consider them as biological taps on the shoulder that alert you to deeper imbalances:
''Why am I so unhappy,'' ''Everybody seems to think that I should be a joyous creature as I seem to have every material comfort, yet I feel completely listless and burdened with stress.'' These are statements I get to hear very often from my clients, friends, relatives and a lot more people.
We need to understand that the human spirit thrives on praise. Self-worth is a revered concept. It is only stimulated in us if we are in an adequately comfortable space within ourselves.
WORDS COLOR OUR LIVES
We can never underestimate the power of words. Our whole lives revolve around language. If a person is constantly criticized it erodes his self-esteem. Children are particularly sensitive to this. They tend to believe whatever their parents or teachers tell them. Negative statements erode their self-esteem. They develop a compromised self-esteem if criticized constantly.
If you're mentally or physically exhausted, it can be hard to feel that all is well with your soul. Most of us live very hectic lives that brings on stress, anxiety, and a constant state of busyness. However, it's time to take back your physical and mental health. By introducing small changes into your life, you can look and feel better and have more energy for the day. Here's how to get started.
Mindfulness
According to Mind Body Green, research has proven that mindfulness can help with stress, anxiety, and depression. It can also lower blood pressure, improve sleep, and boost immunity. What is mindfulness? Some people call it being "in the moment." Take the time to be aware of what you are doing, those around you, and your surroundings as you focus on the task at hand -- whatever it is.


Update Your Bedroom
You spend 33 percent of your life sleeping, and that means plenty of time in your bedroom. This should be a place of peace and tranquility that minimizes stress and maximizes sleep. Here are ways to update your bedroom:
A new wave of medical interest surrounds the potential value of psychedelic drugs, spurred by a through, sensible review of a once-taboo subject by Michael Pollen in his first-person account, How to Change Your Mind. For hallucinogens to resurface was a "come out, come out, wherever you are" proposition. LSD, magic mushrooms, and mescaline had their day in the Sixties and came out of it badly tarnished. Leaving aside various anti-drug laws largely prompted by fear, a medical researcher who looked into psychedelics would face censure, perhaps career-ending censure. At the very least such research wasn't taken very seriously.


The general view of psychedelics has been that they are potentially unsafe and medically useless. What has changed this conventional wisdom is deeper knowledge of the brain. In particular, the area of the brain that seems to cause the mind-altering effect of LSD and company is the so-called Default Mode Network (DMN), a collection of regions in the higher brain that organizes and regulates a wide range of brain activity. The DMN filters out the flood of information that bombards the brain every day, selecting and controlling our response to the world.
Researchers estimate that we think about 50,000 to 70,000 thoughts a day – and that about 80% of those thoughts are negative. That is a crazy amount of negative self-talk!


We spend so much time telling ourselves that we're not good enough, smart enough, talented enough, or thin enough.


We tell ourselves that we don't deserve the things we want.


Or that the things we want to have or experience will never happen, and even if they do, they will be disappointing.


Our negative self-talk affects us in a very powerful way.


If we think something is possible, we're more likely to make the effort to achieve it. If we think it's impossible, we won't even bother trying.


If we think we are a good person who deserves to live a life we love, we will create that life. But, if we think we are undeserving or not capable enough, we will sabotage our own efforts without even realizing it.


Studies show that your thoughts also have a physical impact on your body. Take polygraph tests (commonly referred to as lie detector tests), for example.


They demonstrate how your thoughts directly influence your blood pressure, muscle tension, temperature, breathing rate, heart rate, even how much your hands sweat. Those are some pretty significant physical reactions to our thoughts!
Stress is unique to every individual. What could be stressing one person, could be completely non-stressful for someone else. This would also mean the strategies one uses as stress relievers for one person would not work with another. We need to understand the individual psyche of an individual to provide him with the correct guidelines as help.


THE BEST GOAL


Since stress comes to us in various types, the ways of handling it would also vary accordingly. We need to have a clear distinction in our minds of the types of stress we are handling and find strategies to deal with it accordingly.


EUSTRESS OR POSITIVE STRESS



This type of stress actually leads to excitement and exhilaration in our lives. Life would be very dull if stress did not exist. So it is actually an essential ingredient in our lives.


CHRONIC STRESS

In this case, the body remains in a constant ' fight or flight' response mode. The body is constantly triggered to get away from the situation. This needs to be dealt with since it affects the body in serious ways. It leads to diseases like diabetes, B.P. heart disease and many more. We need to see first what are the symptoms of stress and then see how they can be avoided and dealt with.
On August 10th, 2018, Dewayne Johnson, a 46-year-old man facing a terminal non-Hodgkin's lymphoma diagnosis, won a massive victory in a landmark case.


Johnson had used Monsanto's Roundup up to 30 times per year while working as a groundskeeper in a California school district. The California jury determined that the weed killer caused Mr. Johnson's cancer and that the pesticide-maker failed to warn him of the health hazards from his exposure.


The jury ordered Monsanto (which merged with Bayer in June 2018 to create an enormous agrochemical and pharmaceutical company) to pay Mr. Johnson a total of $289 million.


Early fall is a transitional stage, as we move from the height of summer's heat to cooler weather. In Ayurveda, the change from summer to fall is known as Ritu Sandhi, the gap between seasons. This gap can present a delicate time for digestion, because the weather fluctuates—along with the doshas and digestive capacity.


By the end of summer, Pitta dosha (heat) may have accumulated in your body, causing impurities that could lead to imbalances during cooler months if they're not cleared out. And, if you've eaten a lot of cool foods over the summer, Vata dosha (coolness, dryness) may have built up as well.


For these reasons, this transitional period is an ideal time to gently cleanse and nurture your body. Here are seven easy, Ayurvedic ways to stay balanced during late summer.
Speaking truly—to yourself and to others—does mean being authentic.


What's in your heart to say?
The Practice:
Speak from your heart.
Why?
It's been said that the most powerful tool for physical health is a fork (or spoon), since the choices you make with it determine the good or bad things you put into your body.


In the same way, perhaps the most powerful tool for your mental health—and certainly for the health of your relationships—is your tongue. Thousands of times each day, it (or your fingers on a keyboard: same thing) offers the good word or the bad one out into your world.


Stress can attack us at various levels, choosing to hassle us from various walks of life. Different aspects need handling differently, or we may say that stress relief will also come to us from many different directions.

There are so very many stress relief tools at our disposal, yet we need to understand our own inherent temperament and choose what suits us the best.


Stress is not only a mind game as we are taught to believe, but the body is equally involved. According to me ''Stress is actually an expression of our mind-body connection'' Whatever we think manifests itself as an expression through our body, in the form of illness or joyfulness. So in order to keep our mind-body connect in tandem and ourselves stress-free we need to find a simple strategy which will help us to Relax or de-stress our minds in such a way that we can reverse the body's stress response in order to avoid the negative effects of stress.
Deep in your gut, 40 trillion chemists are hard at work helping you digest your meals, making essential nutrients you can't produce on your own, protecting you from disease, and even shaping which parts of your DNA manifest and which remain dormant.


These talented creatures are fungi, bacteria, and other single-celled organisms. And they are a bigger part of who you are than you have probably ever imagined!


While your body includes about 22,000 human genes, it also hosts as many as two trillion microbial genes that are technically not "you," but rather benevolent guests working in exquisite harmony with your body. Some of these microbes flourish on your skin, but the vast majority take up residence in your digestive tract.


Study of the microbiome — the community of microorganisms living inside your body — could well be the most compelling frontier of health science.


The digestive process breaks down food and beverage particles so that your body can absorb the nutrients it wants and excrete the rest. Trillions of organisms join in the effort.
Most of us in today's hectic paced world are overscheduled, and frankly, most of us can't say "No". The simple act of not taking on more responsibility than you can handle, should not be a stressor, but it seems to be a major factor we add on to our bandwagon of stressors. we already seem to carry. 


WHY CAN'T WE SAY NO

This is a difficult task for some of us. we think perhaps people concerned may get upset by our refusal, or maybe you are guilty when you are not helping others or maybe you actually accumulate so much stress, that eventually it makes you less healthy and less helpful.
INNER CONFLICT


This gets created because you don't know in which direction to swing. Sometimes we carry a misguided notion of " I can do it all" My suggestion to you would be '' Please get rid of this notion"
take on only as much as you can handle and feel comfortable with.
No matter what your age, you can keep your skin looking like a teenager's by paying attention to the four pillars of youthful skin:


Nourish your skin all year round, both from the inside and from the outside.
Rehydrate your skin internally and externally — maintaining moisture balance is crucial for skin health and appearance.
Detoxify from both the inside and outside to prevent the build-up of toxins and help keep skin clear and radiant.
Practice stress management — stress is the number one enemy of youthful skin.

Paying attention to these four pillars increases prabha, the natural luster and glow of the skin, and it is important to address all four aspects from the inside and the outside.